The best part of being a Lifestyle Newborn Photographer is that I photograph babies of all ages. We're not posing them, or trying to fit them in baskets or on tiny furniture, so I can photograph a newborn up to 1 month old. I can even come to your house at 3 months or 6 months. In-home lifestyle photography can be done anytime with lots of different activities for all ages. But I digress.
In this post I am featuring the sweetest snuggly baby A.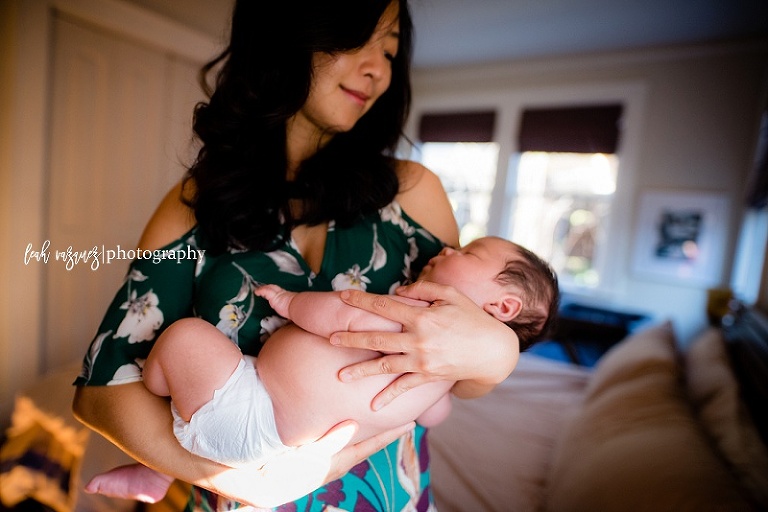 He coos, he adores his parents, and he was an absolute joy to be around.