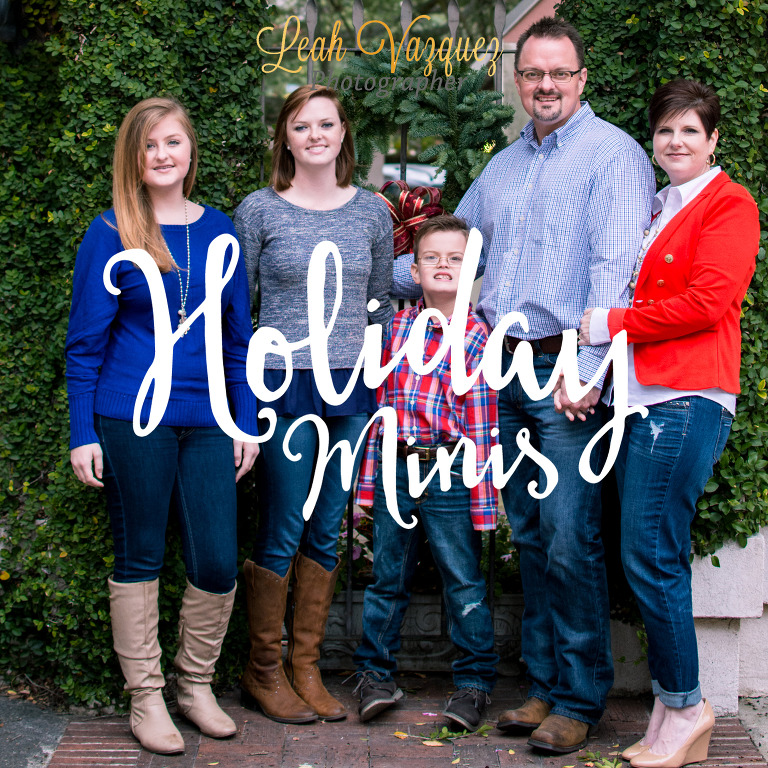 It's about that time! Time to get your family together and get your portrait updated for those Holiday cards ❤ These are very limited, and ya'll there's only 7 Friday's til Christmas. What? So here's the scoop; Please don't miss this opportunity:
I'm offering you a quick 15-20min session to gather in front of my camera and update your family photo.
Location will be announced shortly so sign up for the information HERE
You'll receive an online gallery within a week with 5-10 images to choose from. You automatically get 3 digital files with your paid session.
You can download your files and print them anywhere!
All this for $85, to capture a moment in time. If you're ready to book, it's a $25 non-refundable retainer to secure your spot. Click here to get the email for further information.
Can't wait to see you and your family November 21st!
xo